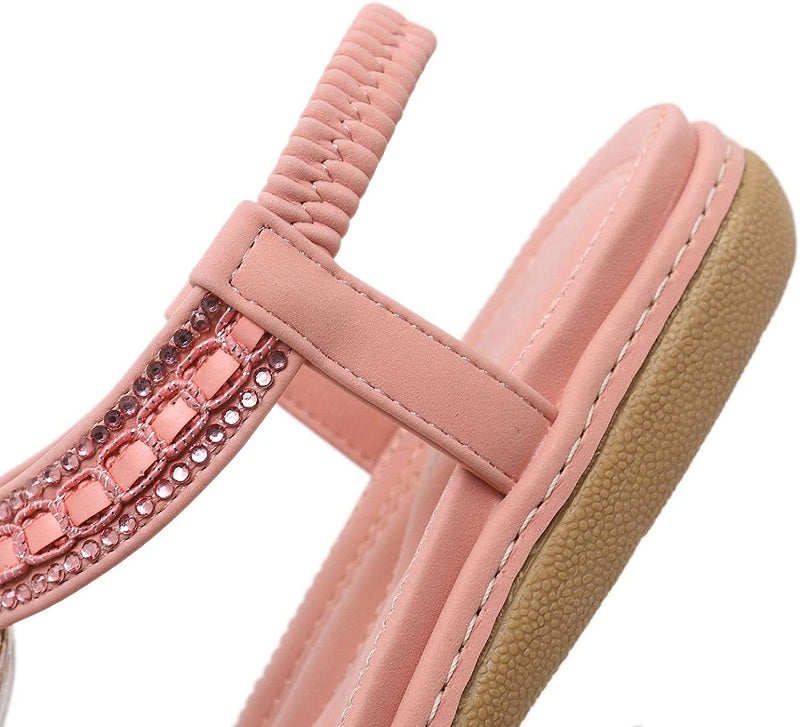 Seasoned travelers know that Comfortable walking shoes are the most important things to pack while planning for upcoming vacations. Any of the best sandals for women should be fashionable, supportive, sleek, and functional as well. You might already have supportive flat sneakers to wear regularly but if you are moving to a warm locations and you desire comfort in your feet then comfy walking sandals are the best. There are many stores that claim to provide best footwear but blusters is the best place where you can get lot of comfortable shoes.
There are many suppliers who claimed in stores that these sandals are comfortable but you experienced that more painful than they look. So instead of wasting money on suppliers options we will see the real views from the shoppers which one are more attractive and comfortable.
Following are the best sandals for women which not only are stylish, versatile but also have thousands five star rating but also have countless reviews. Some sandals are padded with extra cushioned and insoles with extra comfort.
1. These pair of sandals are lightweight and have over 1,400 five-star reviews and one of the most popular choice for women to buy. Sandals seek in shape fit your feet perfectly and feature elastic straps. Sandals are stylish, comfortable, have rubber sole with extra comfort, light padded foot-bed and perfect for summer and spring. According to raved, one of the user, these are loved to wear, strap are comfortable and high in quality. 
2. These sandals by Munro are best in shape, cute and comfort for wide feet available in five different ranging, widths and slim to extra wide. Sandals are padded with extra for all day comfort, feature an elastic back strap and assurance that your shoes won't slide off the feet. Sandals have many reviews and impressive 4.5-star rating calling it best sandals ever.


3. These flat form sandals may look like average in design and shape by Steve Madden but actually have feature of durable rubber sole for stability, traction and molded cork foot-bed for additional support and comfort. Sandals also have four star rating with one of the user reviews that "love to wear these sandals".


4. Sandals have 4.7 rating, 1500 plus reviews and a water-resistant strap easy to wear. Sandals have molded EVA mid-sole that give extra comfortable and sandal comes in nine different stylish colors.


These are some from the best sandals for women to wear. Do not miss to shop from our compendium in this spectrum comprising akin or variations of these at reasonable rates.